The Charm of Akita Prefecture
A message from Norihisa Satake, the Governor of Akita Prefecture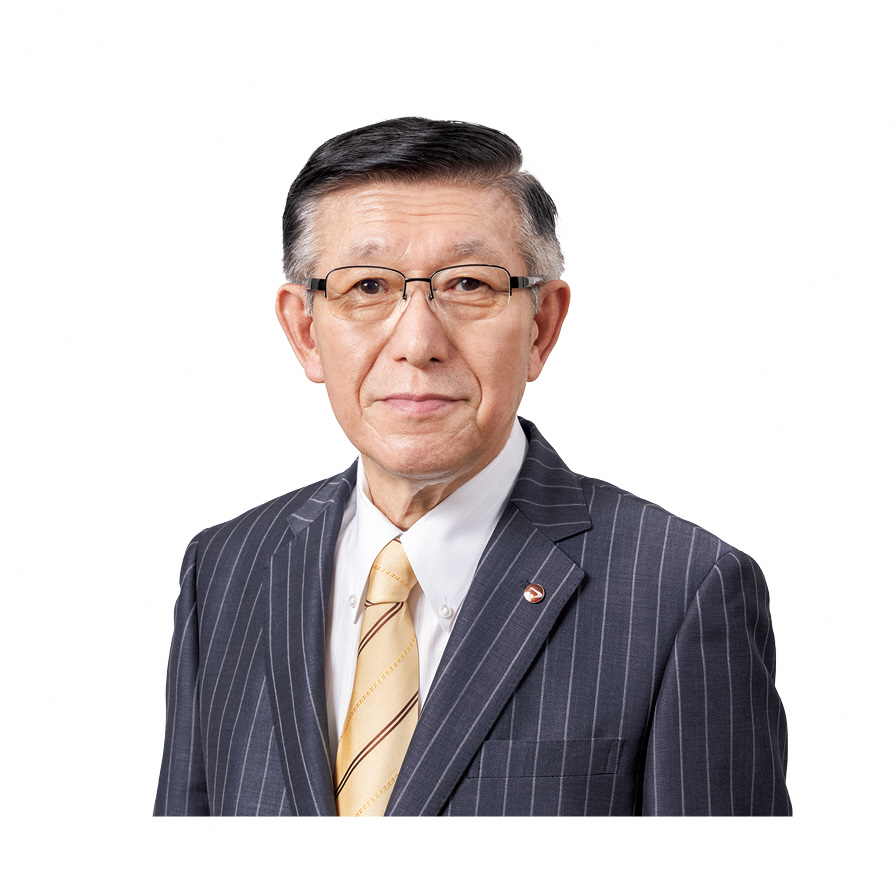 Akita has huge potential for industrial development as being home to fully-realized public research institutions, students who hold some of the top grades in the country, and a higher education system that produces the leaders of tomorrow.
 Akita seeks to use its abundant natural environment in new ways to produce renewable energy as well as become a center of new businesses and economic development in Northeast Asia by fully utilizing Akita Port as a base for trade and commerce.
 This site plainly explains Akita's support system for businesses and plans for creating an environment friendly to industries. I hope that by looking over this information you will be able to understand Akita just a little better.
 I look forward to supporting your business in our beautiful prefecture.
Norihisa Satake
Governor of Akita Prefecture
Akita at a Glance
 Akita is located roughly 450 kilometers north of Tokyo, and shares its location at the 40th parallel with other global cities such as Beijing, Madrid, and New York. Akita is the 6th most expansive prefecture in Japan with an area of 11,636km2, and has a population of 970,702 people (as of April 2019).
 Located in the north of Japan, Akita has short summers but clearly defined seasons throughout the year. Akita is blessed with abundant natural surroundings, and is well known for having high-quality lumber, rice, and sake as well as some of the most beautiful women in Japan, such as the famed poet Ono no Komachi.
 Another of Akita's resources is the sincerity, warmth, tenacity, and vitality of the people who live here.
 Akita is posed to make big changes in the 21st century, and she is ready to continue her development.
Living Environment in Akita
 Akita prefecture is a region that is blessed not only with spectacular natural surroundings and tourist attractions, but also with local traditions, events, and festivals.
 With a comparatively high amount of people who own houses, as well as high average living space, Akita's living environment ranks among the best in Japan. Other great aspects are the extremely low incidents of crime and traffic accidents, high amounts of public spaces such as parks, cheap cost of living, and all around peace of mind.
 Students also regularly score among the best in the country on standardized tests, and are known to be extremely healthy, providing a great environment to grow up in.
 Another appealing aspect to doing business in Akita is the low personnel and property costs.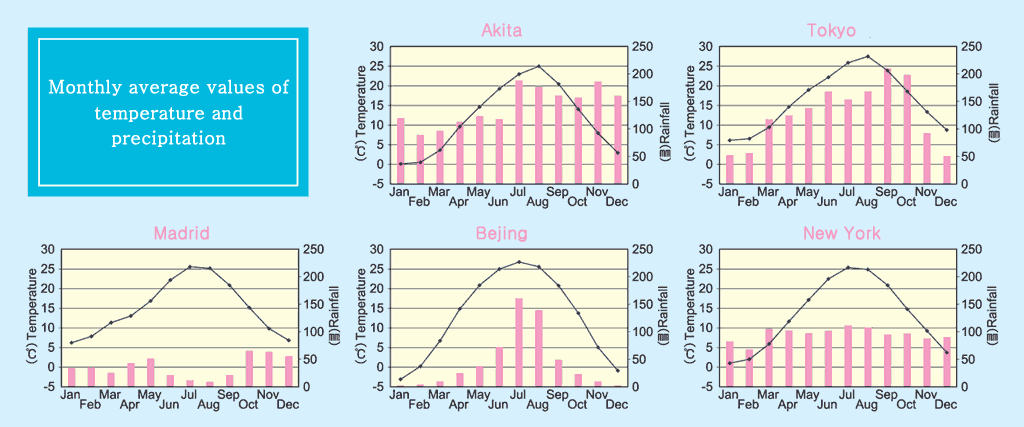 Information related to living in Akita.
Inexpensive property prices and a great living environment!
Home to self-sustaining food production that supports the entire country!
Living Environment
Category
National Ranking
Year
Akita
Japan
Unit
Rate of individual houses (with current residents)
1
2013
81.0
54.9
%
Rate of homeownership per household
2
2013
78.1
61.7
%
Floor area per person (one's own house)
1
2013
30.4
24.8
m2
Number of barber and beauty shops per 100,000 people
1
2016
541.8
288.3
-
Area of urban parks per person
7
2016
15.41
9.77
m2
Regional differences index of consumer food prices
(National Average = 100)
29
2017
98.4
-
-
Parking rates
46
2007
8,592
-
Yen/month
Land prices
(residential area)
47
2018
13,400
-
Yen/m2
Food self-sufficiency rates (calorie based)
1
2016
192
38
%
Japan's No. 1 environment for children's educational and physical growth!
Education-related Data
Category
Chart Position
The year of the survey
Akita
National Average
Unit
Total area of public elementary schools per student
1
2009
114.0
-
m2
Total area of public junior high schools per student
1
2009
168.8
-
m2
Total playground area of elementary schools per student
1
2009
52.6
-
m2
Total playground area of junior high schools per student
1
2009
93.5
-
m2
Average percentage of questions answered correctly on Japanese A for 6 graders
(Public schools, including special needs schools)
1
2018
77
71
%
Average percentage of questions answered correctly on Japanese B for 6 graders
(Public schools, including special needs schools)
1
2018
61
55
%
Average percentage of questions answered correctly on mathematics A for 6 graders
(Public schools, including special needs schools)
2
2018
67
64
%
Average percentage of questions answered correctly on mathematics B for 6 graders
(Public schools, including special needs schools)
2
2018
57
52
%
Average percentage of questions answered correctly on Japanese A for 9 graders
(Public schools, including secondary schools and special needs schools)
1
2018
80
76
%
Average percentage of questions answered correctly on Japanese B for 9 graders
(Public schools, including secondary schools and special needs schools)
1
2018
66
62
%
Average percentage of questions answered correctly on mathematics A for 9 graders
(Public schools, including secondary schools and special needs schools)
3
2018
70
68
%
Average percentage of questions answered correctly on mathematics B for 9 graders
(Public schools, including secondary schools and special needs schools)
3
2018
51
48
%
Average height of boys at age 12
1
2017
162.0
160.0
cm
Average height of girls at age 12
3
2017
155.5
154.9
cm
Rate of junior high school long-term absenteeism
46
2016
20.96
30.31
%
Average physical strength (boys, 5 graders)
4
2017
56.67
54.16
Point
Average physical strength (girls, 5 graders)
3
2017
58.78
55.72
Point
Average physical strength (boys, 8 graders)
6
2017
44.22
42.11
Point
Average physical strength (girls, 8 graders)
12
2017
50.82
49.97
Point
Safe living environment with a low rate of crimes and accidents
Safety

| Category | National Ranking | Year | Akita | Japan | Unit |
| --- | --- | --- | --- | --- | --- |
| Arrest rate for crime per case | 1 | 2016 | 69.3 | 33.8 | % |
| Arrest rate for robbery per case | 1 | 2016 | 66.1 | 28.9 | % |
| Number of criminal cases per 1,000 people | 47 | 2016 | 2.92 | 7.85 | - |
| Number of robbery cases per 1,000 people | 47 | 2016 | 2.08 | 5.70 | - |
| Number of automobile casualties per 100,000 people | 41 | 2017 | 250.8 | 461.3 | - |
| Number of traffic accidents per 100,000 people | 41 | 2017 | 204.2 | 372.6 | - |
※Source: Statistical Observations of Prefectures 2019 published by the Statistics Bureau, Ministry of Internal Affairs and Communications, Japan